Welcome,
The mission of the Department of Economics is to introduce students to and provide them with an understanding of today`s modern economy as it exists both in Turkey and in the greater world giving space for discussions of contemporary theories in economics, doing interdisciplinary research that pushes the boundaries of economics supported by a philosophy which emphasizes the interactions of both social and natural sciences, and sharing our academic findings with the greater community.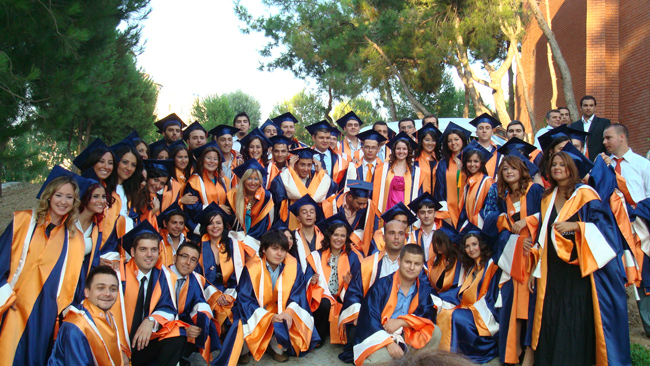 Our main goal is to be recognized as one of Turkey`s five best economic departments. To this aim both the quality of education we give and the contributions of our research to the greater academic community are important. In the short and mid-term, our goal is that each member of our teaching faculty publish at least one article every other year in journals listed on the Social Sciences Citation Index (SSCI).
* Most of our department`s research assistants (eight out of ten, as of today) have received scholarships upon graduation to continue their education at universities in America, Europe, and Australia.
* Our department hosts a rotating international economics conference each year together with the State University of New York (SUNY) Cortland`s Department of Economics.
* Our students are encouraged to partake in economic research throughout the course of their undergraduate education. A high number of our students participate in student conferences and before they graduate several of our students have their work published in academic journals and/or win academic prizes.
* Bridging the gap between the university and the real world, the academic and research activities of our department are encouraged to make contributions to the issues of import in today`s Turkish economy. To further this aim, faculty members from our department appear from time to time in both print and broadcast media in order to share the department`s academic findings with the greater community.
* According to the Research Papers in Economics (REPEC) listing of research in economics, the Izmir University of Economics` Department of Economics is among Turkey`s best economic departments together with Bilkent University, Middle Eastern Technical University, Bosphorus University, Sabanci University, and Koc University.
* One of our departmental goals is being realized this year with the start of Izmir Economic University`s Doctoral Program in Economics. Our PhD program is of key importance to us as it help us in reaching our goal of excellence in research.
Elif's boundless success
Elif Larende (22), who graduated from Izmir University of Economics (IUE) Faculty of Business, Department of Economics with the second place this
'Digital waiter' ranks third
Mehmet Güler, a student of Izmir University of Economics (IUE) Department of Economics, came third in the 'Akıl Fikir Yarışması' (Idea Competition)
'Raspberry' ranks second in Turkey
Izmir University of Economics (IUE) Department of Economics student Mehmet Güler came in second in Turkey with his project called 'Raspberry' aimed